In today's world there seems to be an ever growing common problem in relationships where one person (**cough**, usually the woman) thinks that her man doesn't understand or respect her feelings. This is most of the time a wrong assumption. Typically men understand precisely what you're feeling and why you feel that way. The problem does not lie with your man, unless you really do have a man who doesn't understand or respect your feelings, which is honestly rare.
And ladies, this doesn't mean he ignores you and has no sympathy for you anymore because he's tired of your bullshit. Most men will get like this after a certain point in a relationship if your feelings aren't well grounded in logic. Men are logical creatures for the most part, we lack common sense, but every time you present something to us we have to understand it.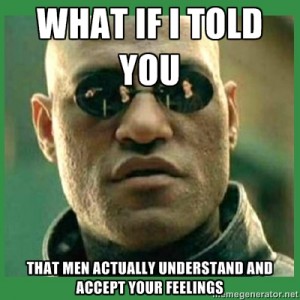 If we can't follow the logic of how you got to feel the way you feel then you're probably shit out of luck in talking to us and expecting more than we offer. Even though we can generally understand, accept, and probably agree that even we'd feel that way too given what you're saying.
But the fact is, if we can't get to the point you're at in your mind when presented with the reasoning you used to feel that way, then there's little hope we are going to stand by and nurture you through it passed a certain extent. Some sympathy is always granted because we love you, but it becomes too much too quickly when you don't correct the logical fallacy behind it all.
Now this might sound really offensive and I'm sure you'll tell me I don't understand or respect your feelings, but hear me out because what I'm telling you is going to help you in your relationship with your man or woman.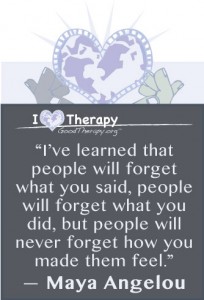 Thoughts Lead To Emotions
It is no secret that thoughts are responsible for how you feel. It is also no secret that you feel emotion before you have to chance to respond, this is based largely off how you think you're supposed to feel and react on a subconscious level to events and tragedies in your life. The subconscious is programmed by…dun dun dun…thoughts. Repetitive thoughts will find a way to embed themselves into your subconscious, thus, automatically programming this part of your brain and response pattern. So what the hell did I just say?
If someone you know and love dies would you feel sad? The answer is probably yes unless you're cold hearted or dead on the inside, but let's be more specific. If someone you know and love dies, but you didn't know about it, would you be sad? Obviously, the answer is no.
So then it is not the fact that someone you know and love dies that makes you sad. Do you see? It is only when you hear about it and began to process this information (think) about it do you become sad. It's the mental pictures you run through your mind, maybe all the good times you had with that person and the fact you won't see them anymore. Maybe it's the family they left behind, there are many reasons to be sad, but you can't have that emotion until you begin thinking about the event. Do you understand now? Thoughts lead to emotion.
Since we all agree on that point now, this leads me into the next point of discussion. I call it internal chatter to be light and easy on the term, but I personally think it should be called "Why the fuck are you advancing a conversation in your head about me based off your own assumptions, misguided facts, and not asking me anything along the way to set the record straight" but that's just me.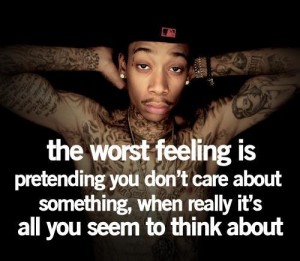 Internal Chatter Disease
This internal chatter is an absolute killer of all relationships, friendships included. If I were religious I would call it Satan talk. Men, and maybe even women, understand what this is or will after I explain it.
The basics of internal chatter and dialogue is that the other person takes something that there partner did or didn't do, or anything really, it could be an insecurity they have not related to their partner, and they just run with it. When I say run with it, I mean they take it, and insert it into the assembly line in their brain. They start reasoning something, start making assumptions about other people, and come to a final product or conclusion. Essentially, advancing an entire discussion about you, without you, in their head, and you have no input along the way to set it straight or to defend yourself. Take the following example.
You come home late one night from work. Your wife doesn't say anything, but the next day when you get home from work, she starts screaming at you accusing you of cheating and all kinds of other things. Instead of asking you a question or checking into any facts period, what she did was assembly line your ass without your input. It goes something like this.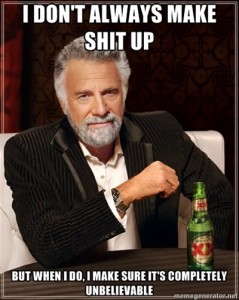 "He came home late. He's never late. I wonder if he's cheating on me. His secretary is kind of cute. I wonder if she stayed late. She must have stayed late. That's why he must have stayed late. Was he even at work. Maybe they went out together. They did go out together. They probably like each other. I bet they have a thing between them. I bet he's been cheating on me with her. He has been cheating on me with her. I wonder how long it's been going on. Maybe since the day he hired her. Maybe that's why he hired her. I bet he's been having an affair since the day he hired her."
This is an example of internal chatter without any input from anyone but that person. They make assumptions, really bad ones, get emotional, and come to a conclusion or many conclusions, and you're left to deal with the bullshit. Instead of simply asking you where you were and what you were doing, this happens instead. Instead of "Hey where were you?" and "Oh me and Frank had a project deadline so we stayed late at the office to get it done, then we went out to celebrate and have a drink after." you're left with a bunch of shit. People that do this to you are really undateable and probably should be be alone forever, for it takes great patience to deal with someone like this, and unfortunately, a lot of people actually do this to some degree.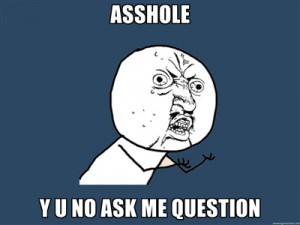 Men Are Not Stupid…Not Completely At Least
So here's what you been waiting for. Men are not stupid as you may think. A lot of men are actually socially aware and can pick up on the feelings of others. The problem is not how others feel, but why they feel that way. Most men can accept and understand how their woman feels but they can't agree with how they got that way because the reasoning behind it is…well…it's just fucked up…and fucked up bad.
Oftentimes when I listen to how someone feels, there's a very good chance that they lied to themselves in order to produce those feelings.
Them: "I'm sad because my boyfriend doesn't love me anymore, boo hoo"
Me: Okay, I got it, you think your boyfriend doesn't love you anymore, I understand and respect that you're sad now tell me more.
Them: "Well, he hasn't done anything special for me in a couple of weeks so he must not love me anymore"
Me: "Umm…ok, are you sure it's because he doesn't love you anymore? Have you asked him? Has he been busy? What have you done for him to show you love him? Has anything been going on?"
Them: "Well, he's been working over time, about 60 hours a week for the past month, and all he does is come home eat and sleep"
Me: "And you think this is clear indication that he doesn't love you anymore"
Them: "Yes, I don't think he loves me anymore"
Me: "Are you fucking stupid or just bat shit crazy?"
Them: "You're being mean, you're just like him, you don't understand how I feel."
Me: "No…that's not it, I understand why you're sad and I would be too if my girlfriend didn't love me anymore, I just think you're exaggerating the situation and making stuff up in your head to come to that conclusion. Your boyfriend is working very long hours, probably to support your stupid ass. You should be doing nice things for him and thanking him, but instead all you're thinking about is you, what about him? At the very least, discuss with him how you feel unloved and talk to him about his work schedule, how tired he is, and possibly find a way to get some time with him so you can get the attention you need….that would probably be a good start….instead you choose to walk around being sad without reason?"
More examples? I can do this all day.
Them: "I don't feel appreciated."
Me: "Okay why not."
Them: "I do all of your dishes, laundry, take care of your kids, and you never say thank you."
Me: "I appreciate what you do, what about dinner tonight, I said thank you, and I say thank you a lot why do you say I never say thank you? What about all the stuff I do for you? I go to work each day and make sure we have a house, food, and more. I never hear you say thank you?"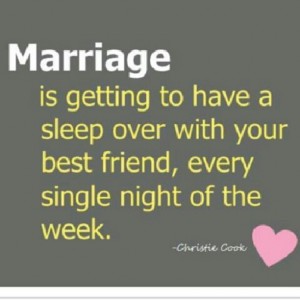 You see, the above scenario is typical of most serious relationships where they live together and split things up. Unfortunately, what happens is each person falls into a role, but the woman refuses to accept her roles. I'm not saying it has to be the woman cleaning and raising kids, it could just as easily be the man doing it, but what I'm saying is the difference in between how women usually handle the situation.
See a man will go to work and support his family forever, he's like an energizer bunny. He will also do this with the kids and the house work too. He won't say a damn word, he'll just keep going. But women on the other hand, they always have something to say. They may secretly feel that raising the children offsets the mans work, and the man may not agree with that, so the women runs around for years doing housework and other stuff, thinking it's bonus to the household where she's doing more and worse off she expects recognition for it, not just once, but all the time.
The man on the other hand, just assumes that everything she does is equal to what he does and when confronted with it, you get stupid conversations that are so irrelevant they don't matter. Just for your sake, whether you're a man or woman, if you expect something for anything you're doing other than what you're getting, fucking say something.
Don't hold it all in and then explode, its a relationship killer, and you'll drive your other person crazy. Don't do dishes and housework for 4 years and then tell the other person they owe you. If you're going to do anything ever, you either do it without expecting anything in return, you accept what you're getting in return as equal, or you say something before you do it.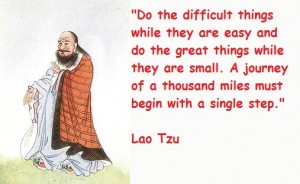 It's Just Business…Don't Get Hard Feelings If You Structure a Shitty Deal
This is a simple business negotiation that could save your relationship. Going to work, raising kids, and running a household are what I have termed the business aspects of a relationship. They do not, and never should, interfere with the personal aspects of a relationship. If you want help with house work or kids or someone needs to get a job for money, then say something up front and put forth your expectations. If after negotiations you think things are still unfair, don't just sit there and take it, leave. It will be better off in the long run for everyone. Go find someone who can appreciate you for everything you do and give you a fairer deal. Life's too short for the bullshit. These examples are traditional examples, men and women can be reversed in all of these, so don't get all sexist on me. It doesn't matter who does what, what matters is: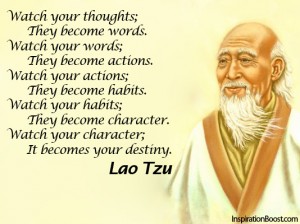 You don't fucking carry on conversations in your head to the extent where you're invoking irrelevant and unnecessary feelings. Talk to the other fucking person, they are probably accessible to you in 20 different ways throughout the day. Don't make shit up, you'll drive not only yourself crazy, but the other person. If you really don't know, ask. Your assumptions will be wrong at least 50% of the time, when you make 10 assumption in your thought pattern like above, what are the chances you're even remotely close to right? The fact is, you'll never know someone no matter how long you've been with them, and I as wrote in another article, the only thing you'll get the longer you know someone is a statistic probability of the way they "might" react to something, but you never really know what's going on in someones head until you ask. So fucking ask….seriously…fucking ask.
Don't have such high and unrealistic expectations. Be open and honest with yourself and your partner. If you expect something, then fucking say what it is. Don't continue doing something thinking you're doing someone else a favor and then getting upset because they don't appreciate you for it. If you think you're doing more, then say something. Not ten years down the road during a divorce, right fucking now. Stop reading this article, go to your partner, and say hey John, I think I'm putting more into this relationship than you are, and have that discussion. There's nothing worse than someone favor banking when you're not even asking them for a fucking favor in the first place, especially when you feel like you're equals in the relationship. Hell, the other person might feel like they are doing more, and what happens when you have two people who both feel like they are doing more in a relationship? You get shit on and it doesn't work. So talk. Communication is key to everything in this life.
If you can avoid the two things above, you mine as well join Charlie Sheen because you have tiger blood and as far as life is concerned, you are "Winning".