If you've ever been called a troll or been told to stop trolling you may have wondered not only what that meant, but if you're like me, where it originated from.
A troll or troller in internet slang is someone that starts arguments or upsets people by posting off-topic or extraneous messages in some type of online community. Their goal is to cause people to get emotional and to harass people online.
In the beginning of the Internet, the words troll and trolling had completely different meanings. Due to the lack of knowledge found online, the world trolling was confused with the word troll, and eventually the word troll picked up an alternative meaning. A troll is now a person that trolls or is a troller, not to be confused with what a real troll is.
This caused quite a bit of confusion and took awhile to catch on. Trolling was actually an intelligently derived term used to describe people online who were just looking to start an argument.
The word trolling is a word commonly used to describe a method of fishing. In trolling, a fisherman casts a line out into the water, usually several, and pulls them behind a boat, hoping that he will catch something.
A troller or someone that trolls is someone that casts a line out in the Internet world in hopes of hooking someone into an argument, pretty straight forward right?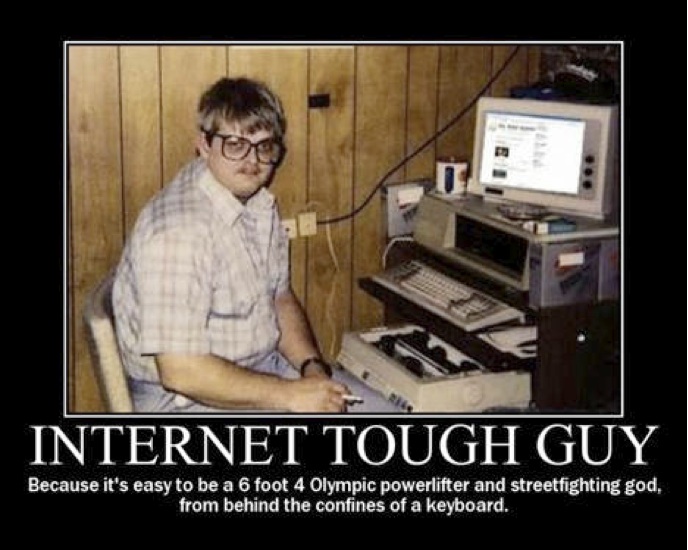 Unfortunately, because of less intelligent people on the Internet that were accused of trolling, they didn't understand the definition of the word, and thought it had something to do with trolls. Now, when referring to someone on the Internet that starts an argument for fun, they can either be called a Troller or a Troll, two nouns that at one time had completely different definitions.
If you like trolling on the Internet, the next time someone calls you a troll ask them to clarify if they mean troller or if they are calling you a troll, which is a supernatural being in Norse mythology and Scandinavian folklore. Obviously, being called a troll should be a compliment.
I was blessed (if that's the proper word), with the opportunity to watch "trolling" become "troll" over my lifetime. It's amazing how quickly the English language changes when it comes to slang. Up until it became official, I never understood if people were saying you were a acting like real troll, one that lived under a bridge and surprised or threatened to harm them.
The real definition of the word "troll" sometimes makes sense in place of the real definition of "troller".
Check out the following examples:
Example 1:
User 1: "You see that cubs game last night?"
User 2: "Yeah, that home run in the 7th inning was great."
Unexpected User: "Wasn't that a great game?"
User 1 & User 2: "Wohh…Troll alert, who are you? You kind of snuck up on us there, we weren't expecting that."
This is in line with the mythology that trolls hide under bridges and are not seen until the last minute when they surprise people. Calling someone a troll in this instance basically means they surprised you.
Example 2:
User 1: "I don't like it when you talk to me like that."
User 2: "Hey man, you started it."
Unexpected User: "Stop it before I kick both of your asses!"
User 1 & User 2: "Easy Troll, there's no need to get all worked up."
In this example they are using the word troll to identify your troll like threatening behavior.
The word troll has expanded into video games, especially RTS or MOBA games where users will intentionally mess with a game full of players just to waste their time or harass people. It can also refer to someone that is playing people below their skill level in order to dominate the game instead of playing against people of their own skill level.
Trolling is not something done just online either, here is a form of Presidential trolling.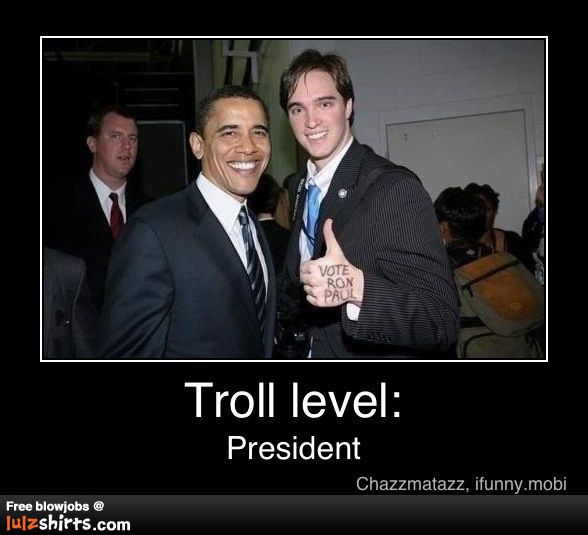 And that's where the internet slang meaning of troll came from and what it means, don't you feel smarter now? You just got trolled!