"Life is never boring but some people choose to be bored.
The concept of of boredom entails an inability to use up present moments in a personally fulfilling way. Boredom is a choice; something you visit upon yourself, and it is another of those self-defeating items that you can eliminate from your life.
When you procrastinate, you use your present moments doing nothing, as an alternative to doing anything.
Doing nothing leads to boredom.
The tendency is to blame boredom on the environment. "This town is really dull" or "What a boring speaker." The particular town or speaker is never dull, it is you experiencing the boredom, and you can eliminate it by doing something else with your mind or energy at that moment.
Samuel Butler said, "The man who lets himself be bored is even more contemptible than the bore." By doing what you choose, now, or using your mind in creative new ways now, you can insure that you'll never again choose boredom for yourself. The choice, as always, is yours."
-Wayne Dyer, Your Erroneous Zones
————————————————————————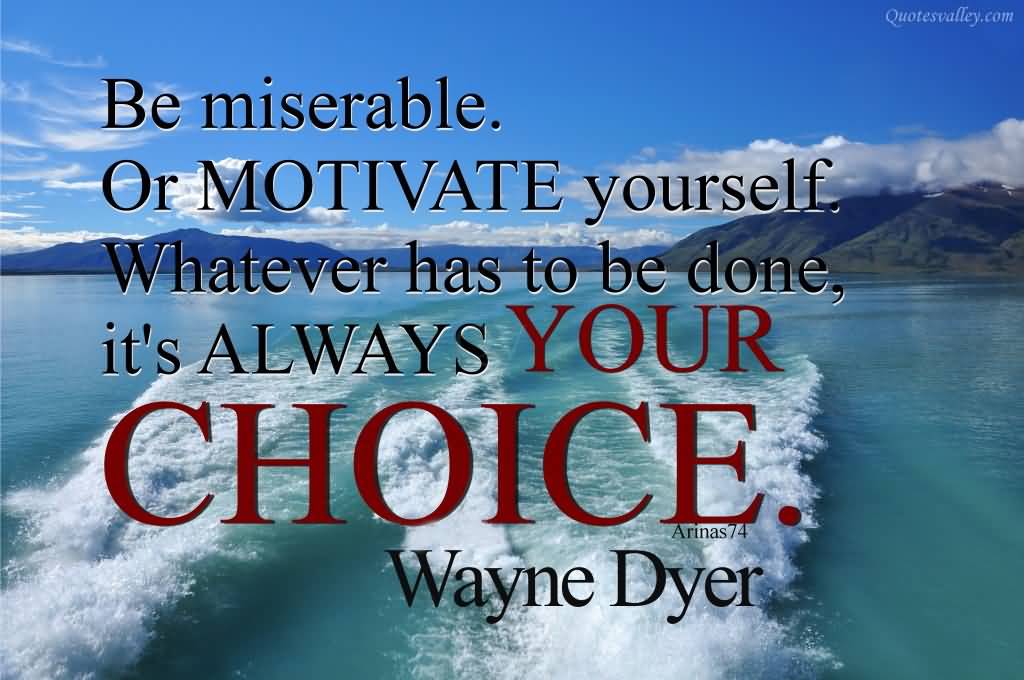 Boredom is a self inflicted psychological disorder.
We've created a generation of children that are unappreciative of the opportunities they have today that we didn't. Too many times I hear children say they are bored and too many times I hear adults say they are bored and unhappy.
Boredom is mind boggling, there is no such thing as boredom, only boring people.
There are so many things to do these days that it causes a decision paralysis where people don't know what to do so they fail to keep themselves occupied or do nothing instead.
Todays level of entertainment and expectations have been raised to an unrealistic and impossible to satisfy level for these bored people. It creates an unfulfilling cycle for them.
Ask someone that's bored what they want to do and they will normally say "I don't know, anything…something" and when you suggest things they say anything but that and it goes on and on until you've exhausted possibilities. For the most part, they don't actually feel like doing anything except complaining.
There is always something to do, when you don't want to do anything, this is actually a state of depression disguised as boredom, not boredom itself. Remember, boredom doesn't exist, boring people do, but sometimes boring people, are actually depressed people.
And for most people, depression is only a state of mind supported by your thoughts. It's what you tell yourself that keeps you feeling the way you do. Remove the negative thoughts and replace them with positive ones and your state of mind changes almost instantly.
In a state of depression people don't feel like engaging in any activities whatsoever and have a hard time picking one. They feel they want to do something, perhaps something they haven't done before, but they can't tell you what that is. They pass on the responsibility of keeping themselves happy to other people and most of the time the other people have no idea what to do for them either.
So the cycle continues;
"What do you want to do?"
"I don't know what do you want to do?"
"I don't know, I'm bored."
"Me too."
Boy a lot was accomplished in that conversation.
Instead of doing something they do nothing and just sit around complaining about being bored while blaming everything else but themselves.
There are an infinite amount of excuses:
Nobody that wants to do anything exciting
People are busy
This area sucks
It's too late
It's too early
That's too far
That cost too much money
We did that last week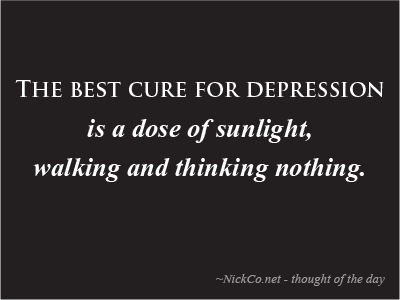 Maybe the point of expressing you're bored is to bring someone else down to a depressed level to share your boredom with because most of the time that is what ends up happening after you wear out their suggestions.
With so many things to do it can be overwhelming to pick just one especially if you're one of those people that has done so many activities that you've developed an activity cool down timer where you can't repeat it for a certain period of time. People have this problem with food because they live to eat instead of eating to live.
There are plenty of happy people that do nothing but go to the beach everyday and surf, they are enthusiastic about life and enjoy that hobby. There are many people who are very happy with their lives even though they may seem routine to the depressed, it just works.
People are able to keep themselves occupied with very few activities, the ones that seem to have the most problems with depression are those that are all over the place doing everything.
I've heard people complain about going on vacation because it's to a spot they've already been before, meanwhile they're surrounded by a ton of people that never go on any vacations and are happy and not bored.
It's not the activity or the location that determines your state of mind, it's your state of mind that determines whether or not you're going to be happy or bored. If you view everything in a negative light and don't appreciate the little things, you're going to experience mental boredom, aka depression.
Just to think that 200+ years ago depression and unhappiness was a term reserved for the enslaved or people being compelled against their will, now it's something used in common language to simply explain that you don't "feel" like doing anything.
It's only getting worse as time goes on and we are able to travel further and do more and more things through electronics. More people are becoming bored and unhappy at an alarming rate. People start to feel as if they are missing out on something and everyone is always looking outside of themselves to fulfill their quest for happiness.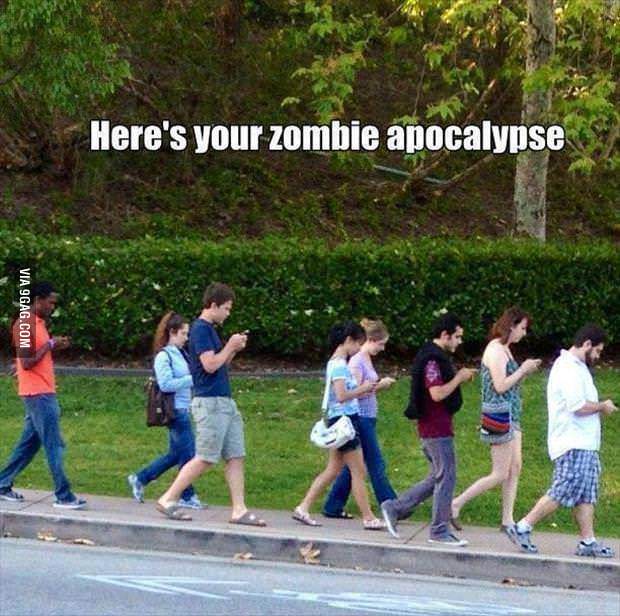 Go for a drive in the country, get out of your car, leave all your electronics behind and walk for a mile out into the middle of the woods. When you get there, take a look around; what you see is almost all people had 200+ years ago when the words unhappy and bored barely existed.
If these people were able to be content with their life and keep themselves occupied, then what excuses do we have?
Compared to them, we have everything available to us right now, but you see that statement is actually just a misleading paradigm.
Back then they had everything they needed and today we pretend we need things we don't. Back then they had it all and today we have nothing because the difference between the two is that they were self reliant and emotionally stable people while people today are psychotic and insane by comparison.
In this paradigm we actually have less and less as technology advances because we have less and less of ourselves and more and more things we don't need to keep us occupied which makes us less self reliant.
Even 30 years ago people were lucky if they had any gaming system or a TV in their house. They fished, played kick the can, rode their bikes, and enjoyed life. If you tell an 8 year old to do what they did 30 years ago they'd have a panic attack, but that's what really needs to be done.
Send your kids outside with nothing into the middle of nowhere, make them learn to be happy on their own with nothing. Let them gain some appreciation for things we have, remember they don't remember another time. Kids these days take everything for granted. Kids 30 years ago were happier and grew up with more appreciation when all they had for excitement was to take a stick and dig a hole.
The age of technology has created a lazy generation of dependency and unhappiness. The only thing we have accomplished is reducing our physical activity and health which has led to a generation sicker than any other in history.
Having a spouse or significant other that reverts to a bored state of depression can be extremely hard on a relationship. In a relationship, the other person always wants to do what they can to help the other person find themselves and be happy but at some point you have to draw the line.
If you make yourself responsible for their boredom or unhappiness you're setting your relationship up for failure and will probably fall into the same state of mind as they are.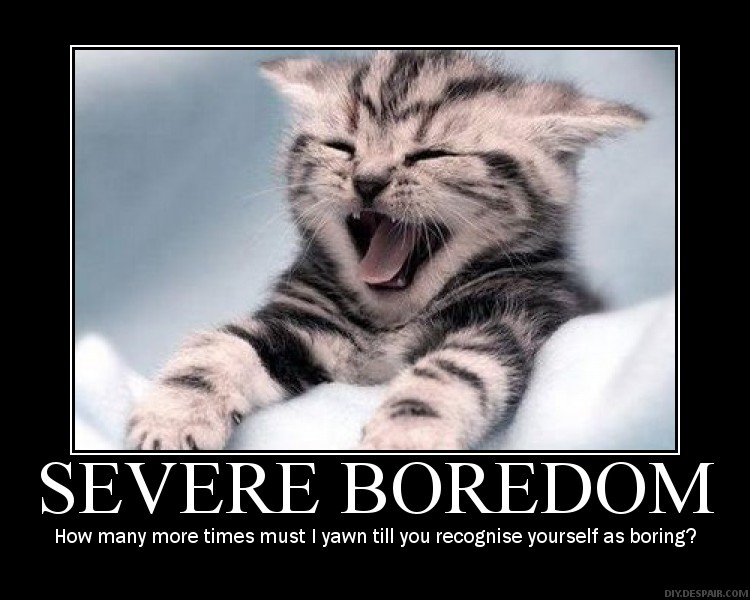 It can be extremely stressful and frustrating to solve their depression by offering suggestions and trying to help them through it. Most of the time they will be short and rude toward you while offering suggestions and make comments that indicate that you're somehow at fault for their state of mind because you failed to setup a proper agenda and activity level for them.
This is bullshit, don't take responsibility for their faults.
You have to separate it and realize that their boredom is their problem not yours. If they wanted to do stuff they would plan it, schedule it, and invite you or at least discuss things with you before they became "bored".
The reason why there is nothing planned and you are blindsided by their boredom attack is because it's a form of depression, a psychological disorder, that can be brought on very quickly just by their thoughts.
Again, there is nothing you can do for them, if you jump to action and try to please them it won't cure or solve their problem. They'll expect you to rescue them again but the more troubling thing is that they will never be satisfied. You do one thing for them that was a huge sacrifice for you and it can be the very next day when they are at your throats or causing you stress again because they are bored.
You must understand what boredom really is and what it really means, it's the only chance you have of eliminating it from your life.