Posts tagged "Relationships"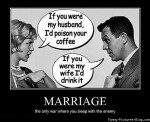 A lot of people make the mistake of telling their spouses or significant other that their kids are their first priority, even over them. In a lot of ways this is a misguided and dangerous position to take, not just for your marriage or relationship, but for your kids as well.
Kids are not your property, they do not belong to you and never will. From a legal standpoint you are their guardian guiding them through life and making decisions that they are not "old enough" to make. From a religious or spiritual standpoint you did nothing more than serve as a gateway to bring a new life to this planet. Read more…
Categories: Relationships Tags: Adults, Creativity, Dangerous Position, First Priority, Gateway, Guardian, Happiness, Hostages, Instances, Job, Legal Standpoint, Making Decisions, Marriage, Marriage Relationship, Mistake, Nbsp, Parents, Relationship, Relationships, Spiritual Standpoint, Stage Of Life, Train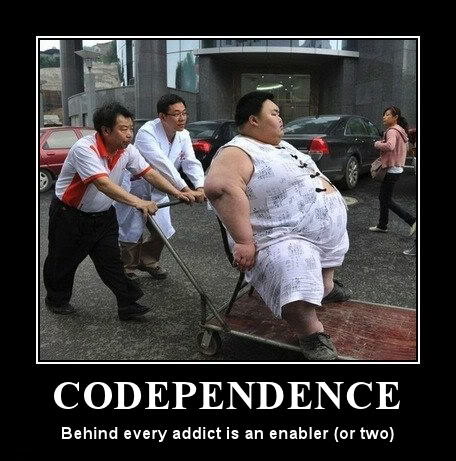 Codependency is a psychological condition or a relationship in which a person is controlled or manipulated by another. Typically, the controller suffers from a pathological condition such as narcissism or drug addiction. In very broad terms this condition refers to the dependence of the needs or control of another. Read more…
Categories: Human Psychology, Relationships Tags: Codependency, Codependent Relationship, Contrary, Denial, Dependence, Different Ways, Drug Addiction, Funny Thing, Hard Time, Many Things, Narcissism, Narcissist, One Way Streets, Pathological Condition, Pathological Conditions, Priority, Psychological Condition, Relationships, Sacrifices, Signs And Symptoms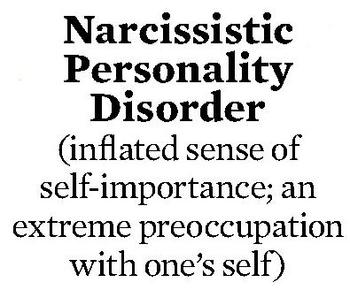 Narcissism is a generalized personality trait characterized by egotism, vanity, pride, or selfishness. The point of this article is to demonstrate that narcissism isn't necessarily a bad thing and that almost every human that I know of shares in the traits and what defines a narcissist. So from one narcissist to another. Enjoy! Oops, that was un-narcissistic of me. My apologies. Shit did it again. Read more…
Categories: Human Psychology, Relationships Tags: Apologies, Best Friends, Breeding Ground, Cool Things, Double Edged Sword, Egotism, Facebook, Fashion, Identification Cards, Interpersonal Exchange, Interpersonal Exchanges, Many People, Narcissist, Narcissistic, Personality Trait, Pride, Relationship, Relationships, Self Focus, Selfishness, Vanity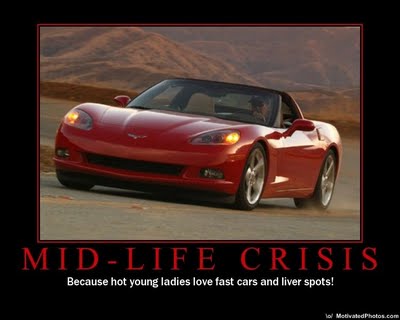 What are you going to do?
Are you really going to spend the rest of your live trying to stop someone from being themselves? And in exchange will you give up being yourself for them? Read more…
Categories: Relationships, Self-Help Tags: Best Interest, Charities, Choices, Consideration Of Others, Direct Control, Donating Their Time, Full Control, Fun World, Identity Crisis, Indirect Control, Nature, Passive Control, Peace Corpse, People, Precursor, Privilege, Psychiatric Ward, Relationship, Relationships, Self Identity, Speeding Ticket, Ultimatums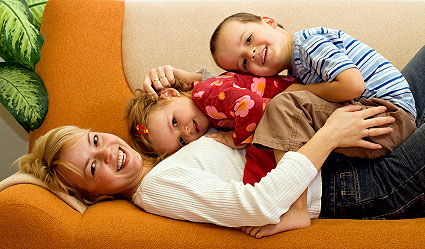 There are so many negatives that come to mind when people mention divorce with children. Not many people seem to be willing to talk about the positive things that happen in a divorce.
The reason a divorce happens is because things are not so great. They aren't usually great for the couple or for their children. If that is true, then isn't divorce a positive thing?
Of course it is!
So let's get positive on your ass! Read more…
Categories: Relationships Tags: 18 Years, Babysitters, Benefit, Children Sex, Divorce Children, Divorce Separation, Girlfriend, Hassle, Love, Many People, Mentor, Money, Nbsp, Parents, Plunges, Reason, Relationship, Relationship Problem, Relationships, Sex Life, Tank, Whole Lot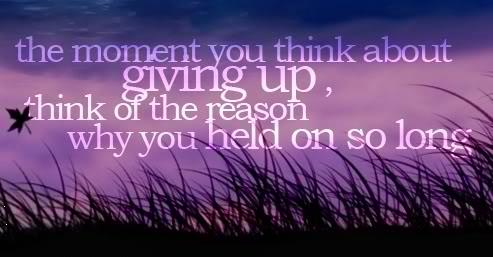 Sometimes, somewhere, in someones life exists a person that can lift them higher than they thought possible. A person, that's so upbeat and so positive that you find it hard to be down when you're around them. Read more…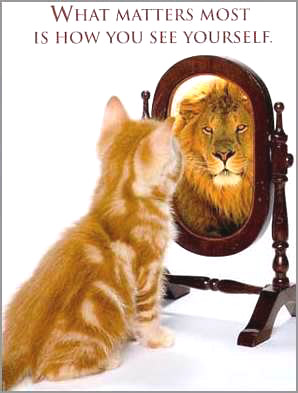 Do you find yourself in a relationship where you feel like you're being used for something or that the person you're with only wants you for certain things? Maybe it's money, maybe it's sex, maybe it's a place to live, maybe it's a car, it could be anything that you may feel this way about.  Read more…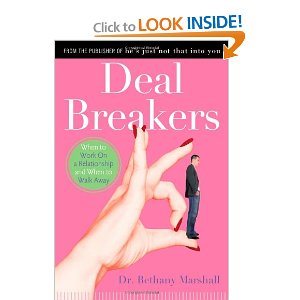 Deal Breakers: When to Work on a Relationship and When to Walk Away
Written by a semi popular Psychologist, Bethany Miller, whom appears on several TV shows, this is a book about getting the relationship you want and deserve.
I imagine a lot of people will read a book like this and try to apply it to their partner or people they know.  But I will tell you, if you aren't considering yourself while reading this book then you mine as well put it down.  Relationships are two way streets. Read more…
Categories: Book Review, Relationships Tags: Bethany, Big Mistake, Deal Breakers, Dichotomy, Invisible Man, Life Stories, Partner Need, Personalities, Personality Traits, Personality Type, Perspective, Psychologist, Red Flags, Relationship, Relationships, Scriptwriter, Stereotypes, Thomas Van, Word Man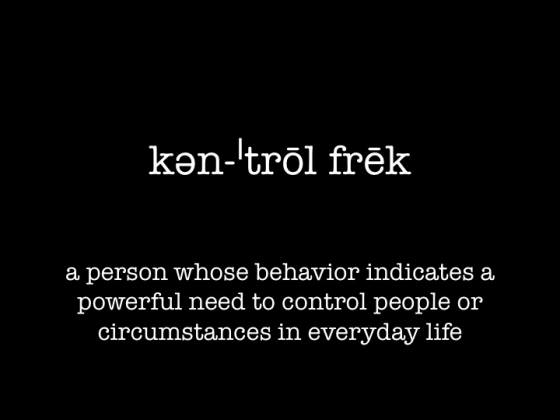 Passive Control
In relationships, no one likes control, and I've come to realize through my own experience that there may exist something called passive control.
If Active Control can be defined as a person in a relationship setting rules and boundaries as to what the other person can or cannot do by direct order or by direct obstruction to try and prevent that other person from doing what they want, then passive control is the opposite. Read more…
Categories: Relationships Tags: Active Control, Bet, Boundaries, Conflict, Control, Decisions, End Result, Full Control, Guarantee, Passive Control, People, Relationship, Relationships, Setting Boundaries, Tension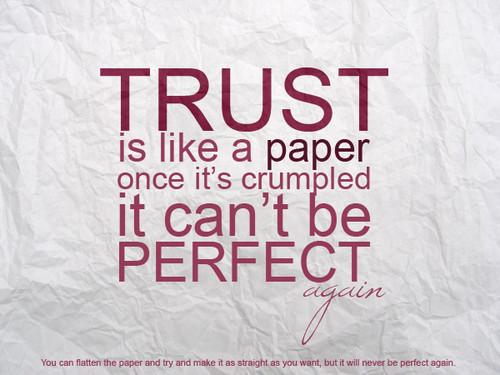 In many relationships three of the most important but oftentimes forgotten about values are being patient, accepting, and understanding of your partner, however, they are not all required at the same time. You have to be accepting of many things you won't understand and probably never will. A great sense of understanding comes into play when you understand the intentions of your partner. And if you're patient you increase your likelihood of understanding which can lead to greater acceptance. They are put in this order because it is the order of importance. Read more…
Categories: Relationships Tags: Belief, Benefit, Emotional Abuse, Faith, Fighting A Losing Battle, Good Hands, Good Intentions, Likelihood, Many Things, Patience, Physical Abuse, Relationship, Relationships, Tolerance