Relationships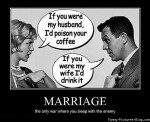 A lot of people make the mistake of telling their spouses or significant other that their kids are their first priority, even over them. In a lot of ways this is a misguided and dangerous position to take, not just for your marriage or relationship, but for your kids as well.
Kids are not your property, they do not belong to you and never will. From a legal standpoint you are their guardian guiding them through life and making decisions that they are not "old enough" to make. From a religious or spiritual standpoint you did nothing more than serve as a gateway to bring a new life to this planet. Read more…
Categories: Relationships Tags: Adults, Creativity, Dangerous Position, First Priority, Gateway, Guardian, Happiness, Hostages, Instances, Job, Legal Standpoint, Making Decisions, Marriage, Marriage Relationship, Mistake, Nbsp, Parents, Relationship, Relationships, Spiritual Standpoint, Stage Of Life, Train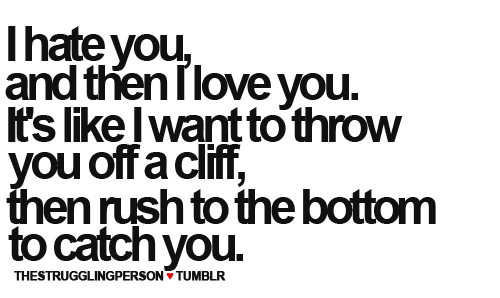 At first glance, love and hate seem to be opposite emotions that cannot be directed at the same person at the same time. Some believe that if you hate someone at any time then you don't really love them. Unfortunately for the nay sayers, this is not true.
On a general level, love and hate appear to be diametrically opposed. But there are many emotional shades of love and hate, and each shade is unique. Of course, these shades can share similarities but when hating the person you love, they usually don't. Read more…
Categories: Relationships Tags: Contradiction, Darkness, Deep Sense, Distinction, Emotional Conflict, Emotional Dissonance, Emotional Experiences, Fallacy, First Glance, Flourish, Gratitude, Hatred, Logical Consistency, Love Relationship, Love Relationships, Mixed Emotions, Negative Traits, Relationships Love, Sayers, Shades Of Love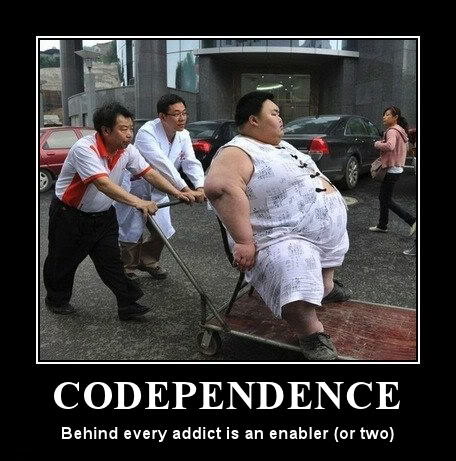 Codependency is a psychological condition or a relationship in which a person is controlled or manipulated by another. Typically, the controller suffers from a pathological condition such as narcissism or drug addiction. In very broad terms this condition refers to the dependence of the needs or control of another. Read more…
Categories: Human Psychology, Relationships Tags: Codependency, Codependent Relationship, Contrary, Denial, Dependence, Different Ways, Drug Addiction, Funny Thing, Hard Time, Many Things, Narcissism, Narcissist, One Way Streets, Pathological Condition, Pathological Conditions, Priority, Psychological Condition, Relationships, Sacrifices, Signs And Symptoms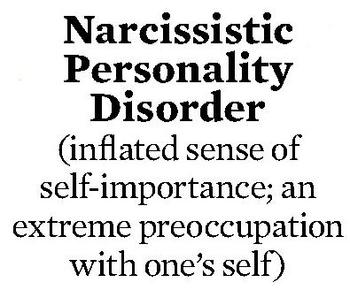 Narcissism is a generalized personality trait characterized by egotism, vanity, pride, or selfishness. The point of this article is to demonstrate that narcissism isn't necessarily a bad thing and that almost every human that I know of shares in the traits and what defines a narcissist. So from one narcissist to another. Enjoy! Oops, that was un-narcissistic of me. My apologies. Shit did it again. Read more…
Categories: Human Psychology, Relationships Tags: Apologies, Best Friends, Breeding Ground, Cool Things, Double Edged Sword, Egotism, Facebook, Fashion, Identification Cards, Interpersonal Exchange, Interpersonal Exchanges, Many People, Narcissist, Narcissistic, Personality Trait, Pride, Relationship, Relationships, Self Focus, Selfishness, Vanity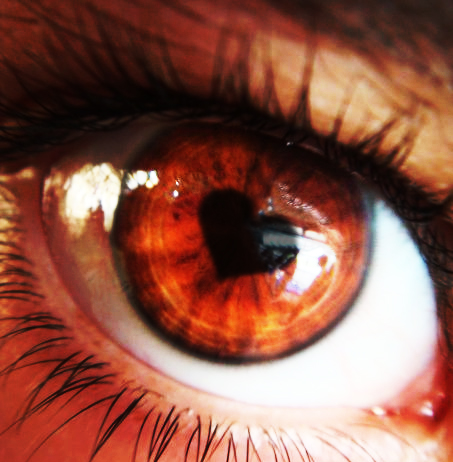 Love at first sight is an impossibility because love is something you feel not something you see. If you have feelings based on your sight alone, that is called lust, not love. Read more…
Categories: Relationships Tags: Arrow, Beautiful People, Complexity, Creation, Curse, Disservice, Enchantments, Eye Contact, Fairies, Feelings Of Love, Heart, Impossibility, Love At First Sight, Lust, Move Series, Rare Beauty, Real Love, Romantic Fiction, Sorcerer, Twilight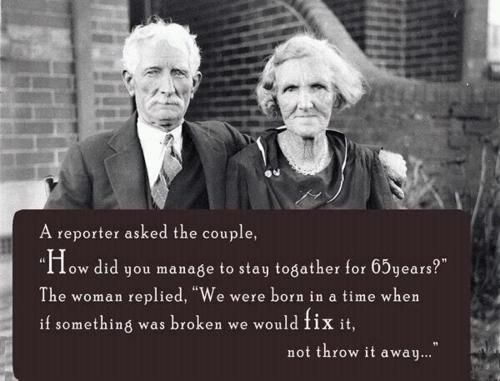 Getting a divorce is selfish!
In today's society the entitlement mentality is becoming ever more prevalent. Everyone has a right to this or that, and that right includes the right to be happy. These rights are not and never will be automatic. They require you to work and put in an effort.
Our right to freedom is defended by our soldiers, many whom sacrifice their lives. There isn't a single right that doesn't require effort to maintain, if it's not by you, rest assured, someone else is making that effort for you. Read more…
Categories: Relationships Tags: Counseling, Couples, Divorce Rate, Ego, Entitlement Mentality, Eternal Argument, Freedom, Getting A Divorce, Intimate Time, Marriage, Simple Fact, Tactic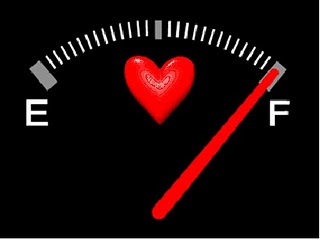 Do you feel lonely? Do you feel like you're missing out on life?
Did you settle down with someone for reasons other than your happiness?
Do you think that security, kids, or other things are more important than yourself?
Do you feel like there's an expectation hanging over your head about what's right and wrong forcing you to stay the path that you're on because it's the right thing? Read more…
Categories: Human Psychology, Relationships Tags: Apocalypse, Butterflies In Your Stomach, Divorce, Essence Of Life, Excitement, Expectation, Fades, Fresh Air, Fulfilling Life, Goose Bumps, Happiness, Heart Flutter, Life Partner, Monotony, Relationship, Running On Fumes, Societal Acceptance, Stress, Tank, Zombie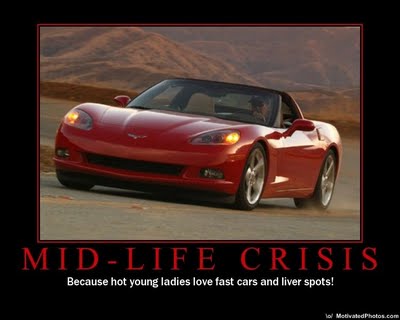 What are you going to do?
Are you really going to spend the rest of your live trying to stop someone from being themselves? And in exchange will you give up being yourself for them? Read more…
Categories: Relationships, Self-Help Tags: Best Interest, Charities, Choices, Consideration Of Others, Direct Control, Donating Their Time, Full Control, Fun World, Identity Crisis, Indirect Control, Nature, Passive Control, Peace Corpse, People, Precursor, Privilege, Psychiatric Ward, Relationship, Relationships, Self Identity, Speeding Ticket, Ultimatums
People come and go just like the leaves that fall from the trees in autumn only to be born again in spring. It is the natural way of things. Not many people will mourn the passing of seasons or the leaves that fall dead to the earth in the chilling air, but rather rejoice that the seasons have changed once again. And when those leaves begin to grow with renewed vigor they will again rejoice that the seasons have changed. Spring has come, the air will grow warmer and the grass greener. Read more…
Categories: Relationships Tags: Autumn, Bad Luck, Earth, Ford, Ford Think, Grass, Henry Ford, Heraclitus, Human Relationships, Law Of Attraction, Leaves, Leaves Fall, Method To The Madness, Mother Nature, Poet, Universe, Utter Disbelief, Vigor, Wheel, Wheel Wills, Wise Man, Worst Of Luck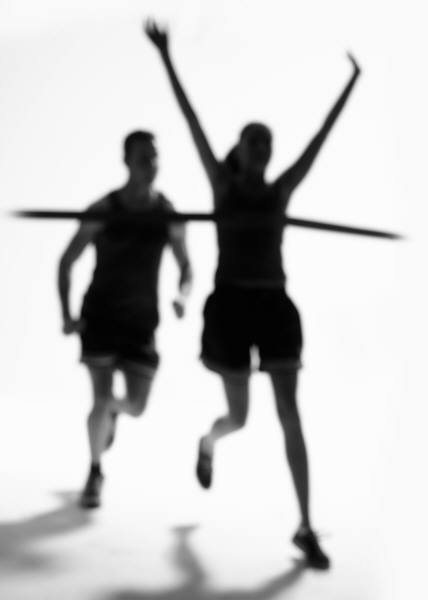 Most people spend their lives in a constant grind without really caring too much about other people. There are those that are your family, your children and your spouse, that you profess to care deeply for but you really don't show it.
You feel like you're busting your ass and making sacrifices for these people, but they don't view it that way nor do they care. What about intimate time? What about quality time together? Read more…
Categories: Inspiration, Poetic Notes, Relationships Tags: Bathroom Upstairs, Butt, Cleaning House, Coming Home, Dishes, Electricity, Finish Line, Gratitude, Intimate Relationship, Intimate Time, Laundry, New Car, New Tv, People, Quality Time, Rent, Respect, Sacrifices, Sense Of Entitlement, Thumb, Water Bill