Author Archive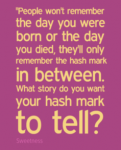 If you spend your time trying to keep up with the Jones's then you're probably living life too fast and missing out on what's really important.
You see the concept of the Jones's is misleading. Oftentimes this is portrayed as a next door neighbor family that's doing well financially. It seems every other week they have some new toy, are going on some new vacation, and just have everything you think you could ever want to be happy.
Ignoring the fact that happiness is an internal interpretation from an external observation of the world around you and cannot be found in material objects or even outside of your own mind — the reality of the Jones's might surprise you. Read more…
Categories: Inspiration Tags: Ambition, Chase, Climbing Mount Everest, Folly, Happiness, Highest Mountain, Hikers, Isuzu, Knowledge, Material Object, Material Objects, Miley Cyrus, Mount Everest, Neighbor, New Toy, Nightmare, Observation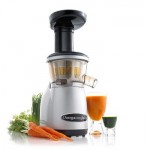 Your body is innately programmed to stay healthy. That is, every cell in your body makes its best effort to stay healthy and when you get sick your body tries to fight off whatever it is so you can be healthy again. Your body is always striving to achieve health all by itself.
There are only two reasons why you will ever not be healthy. You either didn't give your cells what they needed or you gave them something they didn't need at all. This is usually referred to as toxicity and deficiency. Read more…
Categories: Health, Health Care Tags: 100 Years, 1960s, Arthritis, Best Effort, Cause Of Death, Cause Of Kidney Failure, Cells, Chronic Diseases, Chronic Illness, Chronic Illnesses, Deaths In The United States, Health Care Costs, Heart Disease, Leading Cause Of Death, Nutrients, Obesity, Poor Diet, Several Ways, Stroke, Toxicity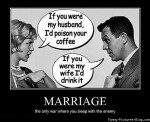 A lot of people make the mistake of telling their spouses or significant other that their kids are their first priority, even over them. In a lot of ways this is a misguided and dangerous position to take, not just for your marriage or relationship, but for your kids as well.
Kids are not your property, they do not belong to you and never will. From a legal standpoint you are their guardian guiding them through life and making decisions that they are not "old enough" to make. From a religious or spiritual standpoint you did nothing more than serve as a gateway to bring a new life to this planet. Read more…
Categories: Relationships Tags: Adults, Creativity, Dangerous Position, First Priority, Gateway, Guardian, Happiness, Hostages, Instances, Job, Legal Standpoint, Making Decisions, Marriage, Marriage Relationship, Mistake, Nbsp, Parents, Relationship, Relationships, Spiritual Standpoint, Stage Of Life, Train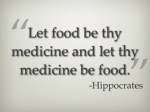 There is a gene found in humans that when triggered can cause obesity. We'll call this gene the "fat gene" to avoid making this article scientific and not fun to read. What most people do not understand is that genes have an off and on switch. This means that many people have the fat gene but it is set in the off position.
Every human being has approximately 25,000 genes in their genetic makeup. To understand what I'm about to explain to you, imagine that these 25,000 genes represent 25,000 on/off switches all placed side by side. Read more…
Categories: Health Tags: Acute Stress, Excess Food, Fat Cells, Food Chemicals, Food Choices, Food Shortage, Genes, Genetic Makeup, Many People, Obesity, Paragraph, Pillars Of Health, Pollution, Poor Food, Reason, Starvation, Switches, Three Pillars, Toxins

Some of you may remember Chris saying that when he began not a single person wanted to do this business with him, for months he went at it alone. I realized when he said that, that I was one of those people. Chris had told me about the business and what he was doing right in the beginning. Read more…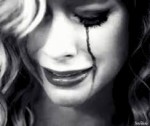 Crying is typically the result of being overwhelmed by your emotions. Most of the time these emotions are negative although you can also cry from positive emotions. Strong negative emotions can be inspiring for some if they are channeled properly. Negative emotions have inspired many great pieces of literature, music, and art.
The problem with using negative emotions for inspiration is that they can linger and have harmful residual effects. They also tend to be temporary. When what you were inspired to do stops, the negative emotions creep back up and overwhelm you once again. Read more…
Categories: Human Psychology, Inspiration Tags: Army, Ego, First Kid, Inspiration, Lead, Literature, Motivation, Music, Music Art, Negative Emotions, People, Perpetual State, Residual Effects, Sympathy, Whys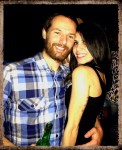 In the rugged mountains somewhere the wind is lashing through the air, punishing all those caught in it's wrath. The snow is chaotic and blinding, preventing many from finding their way. The air is brutally cold, freezing everything in place.
I am lost out here. I am cold. I am hungry. I can take no more. I am ready to sit down where I am and cross into the underworld. I can go no further. I sit down and exhale deeply. I can see my breath, but it is quickly lost in the fury of the wind and snow. Vanishing quickly, letting me know that I too will share the same fate if I sit here any longer. Read more…
Categories: Poetic Notes Tags: Beethoven, Collapse, Crackling, Darkness Of Night, Departed Spirits, Firefly, Hot Cocoa, Last Memory, Light At The End Of The Tunnel, Moonlight Sonata, Netherworld, Rugged Mountains, Seeing The Light, Sexiest, Simplest Thing, Something Worth Living, Sonata, Stares, Step At A Time, Underworld, Warmth, Wrath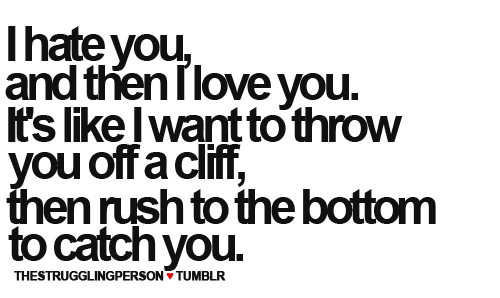 At first glance, love and hate seem to be opposite emotions that cannot be directed at the same person at the same time. Some believe that if you hate someone at any time then you don't really love them. Unfortunately for the nay sayers, this is not true.
On a general level, love and hate appear to be diametrically opposed. But there are many emotional shades of love and hate, and each shade is unique. Of course, these shades can share similarities but when hating the person you love, they usually don't. Read more…
Categories: Relationships Tags: Contradiction, Darkness, Deep Sense, Distinction, Emotional Conflict, Emotional Dissonance, Emotional Experiences, Fallacy, First Glance, Flourish, Gratitude, Hatred, Logical Consistency, Love Relationship, Love Relationships, Mixed Emotions, Negative Traits, Relationships Love, Sayers, Shades Of Love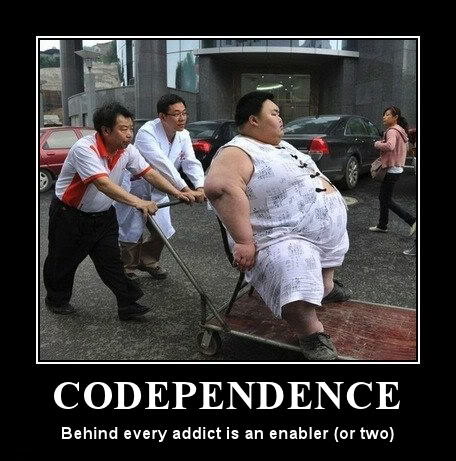 Codependency is a psychological condition or a relationship in which a person is controlled or manipulated by another. Typically, the controller suffers from a pathological condition such as narcissism or drug addiction. In very broad terms this condition refers to the dependence of the needs or control of another. Read more…
Categories: Human Psychology, Relationships Tags: Codependency, Codependent Relationship, Contrary, Denial, Dependence, Different Ways, Drug Addiction, Funny Thing, Hard Time, Many Things, Narcissism, Narcissist, One Way Streets, Pathological Condition, Pathological Conditions, Priority, Psychological Condition, Relationships, Sacrifices, Signs And Symptoms